Megan Capp has been a farmer for years. With Rogue Community College, she's taking it up a notch. Actually, three notches.
"I'm triple majoring," Megan says with a smile. She tells the story — "mechatronics, electronics and manufacturing/engineering technology." It all started with a welding class in 2018. "I wanted the skill, and then it snowballed. When I realized what I could do at RCC, it was very exciting to me."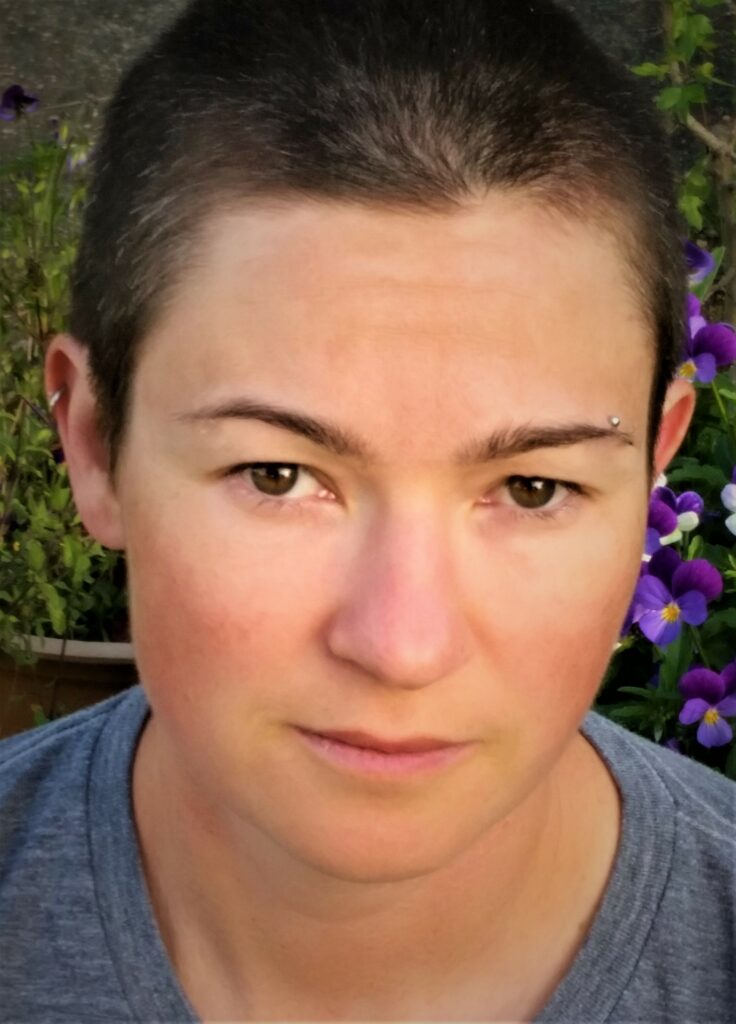 With her three majors, Megan will be able to make or modify her own equipment for small-scale vegetable farming. A lot of equipment currently used in the U.S. for small-scale veggie farms isn't made here, making it very expensive to import and get parts for. "I realized I could use the fabrication skills I'm learning at RCC to design and fabricate automated equipment for small vegetable farms. I'm really interested in helping the local food system."
While she takes classes, Megan works at a local not-for-profit farm.
With one more year to go, Megan is well on her way to completing her three majors plus all the electives she can. But she doesn't just take classes. Megan has worked as a tech tutor with RCC; ran a welding competition for Skills USA where she designed a folding welding table for the participants to fabricate and take home; and conducted a viability study for the college to see whether an agricultural/natural resources degree pathway should be offered. Before the COVID-19 pandemic, she was also part of the Earth Club.
"I wouldn't have pursued all of this if it weren't for all of my instructors, especially Steve Foster, who passed away earlier this year. He thought what I was doing was super interesting and gave me the confidence to pursue it."
Keep up the great work, Megan! We're glad to have you at RCC.
— Gene DePuy