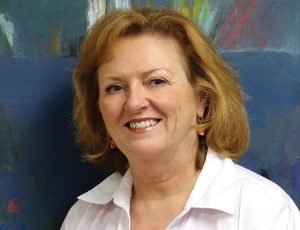 Judith E. Basker is the new executive director of the Rogue Community College Foundation.
"This is a pivotal time for the Foundation, and we are thrilled to welcome Judy into the position of executive director," said RCC Foundation Board member Liz Crossman.
Basker has extensive experience working with foundations. She was Senior Major Gifts officer for Willamette University, Salem, a position she has held since 2000, before coming to RCC.
Basker is one of the daughters of Anne and Jim Basker, longtime RCC supporters. Anne Basker was a member of the first RCC Board, serving from 1970 through 1973. Jim Basker served on the RCC Board from 1986 to 1996. Each of them have also created endowed scholarships at RCC.
"Having been born and raised in Grants Pass, I have a particular affinity for southern Oregon and RCC," Basker said. "In fact, I took one of my first college courses in American Literature at RCC."
Basker earned a Doctor of Jurisprudence from the College of Law, Willamette University, and a Bachelor of Arts in communication arts (cum laude) from the University of San Francisco.
A note from Judy:
Dear Friends and Supporters of RCC,
Greetings from the Rogue Community College Foundation, which I joined as executive director a few months ago.  A Grants Pass native, I am thrilled to return to southern Oregon.  RCC is a warm, engaging place to study and learn.
I am really happy to work for such a well-established, solid and important institution as RCC.  The people I have met, including many donors, have been welcoming as I get acclimated to the culture of RCC and the foundation.
The entire purpose of The RCC Foundation and our Board of Directors is to support the college.   I am proud to represent RCC throughout the community amongst our many alumni and friends.
One of the exciting initiatives we are working on right now is a matching gift from the State of Oregon to support capital improvements for our Allied Health programs.  Every donation up to $8 million will be matched. The initial deadline is May of 2015, with the possibility of an extension. Please contact me for more information if you or someone you know would like to support this great project.
We have many wonderful student success stories to share, made possible by our loyal and generous donors.  A few of them are included in this issue of Connections.
Thank you for your support at every level.  We are grateful.  I very much look forward to 'connecting' with you in the coming months.
Warm regards,
Judy Basker