As Week 2 of winter term winds down, we hope everything is going well and you're feeling settled in your classes. If you're feeling uncertain, RCC Counseling is here to help! They can offer study tips, personal counseling, community resources and more. Free tutoring is also available to all RCC students.

The deadline to pay for classes is tomorrow, Jan. 13. If you have excess financial aid after your winter charges are paid, the first day for refunds is also tomorrow. Remember — set up (or update) your refund preference with BankMobile if you haven't already. If you've chosen direct deposit as your preference, it can take an extra 1-2 business days for funds to transfer to your bank account.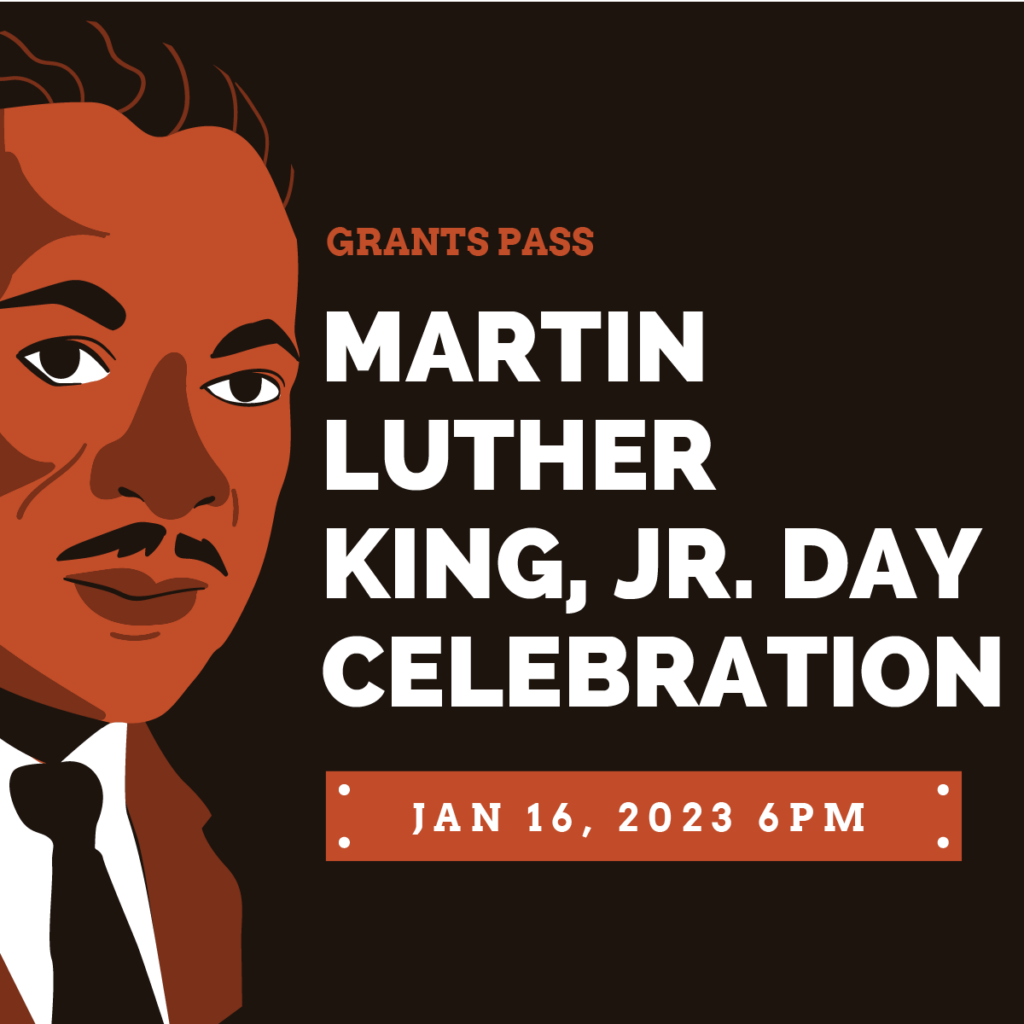 There will be no classes and the college will be closed Monday, Jan. 16, in honor of Martin Luther King, Jr. Day. The Diversity Programming Board is hosting an MLK Day celebration, "Leaving a Legacy – Our Role in Democracy," at 6 p.m. Monday at Newman Methodist Church in Grants Pass; you may also join via Zoom.
Other upcoming events:
Beyond the Binary: A Student Panel Discussion on Gender Identity. A panel of transgender and nonbinary RCC students will answer questions about identity, pronouns and more. 3-5 p.m. Thursday, Jan. 19, at the Riverside Campus HEC Room 132 or via Zoom.
Legislation Training: Are you interested in speaking up in Salem to support your college or community? Learn how to influence lawmakers and get your voice heard. Join this session from 1-2 p.m. Friday, Jan. 20 in HEC Room 129 at Riverside Campus.
Club Fair: Learn about student clubs at RCC or how to start one. Events will be in the HEC at Riverside Campus from noon to 2 p.m. on Tuesday, Jan. 24, and at Redwood Campus in the Student Center from noon to 2 p.m. on Wednesday, Jan. 25.
Student Huddle: Associated Student Sovernment (ASG) and RCC Counseling host a weekly forum where students can ask questions, voice opinions and gather valuable information about RCC. Join the huddle at 12:30 p.m. Tuesdays on Zoom. First-time participants receive a $25 gift card just for attending!
Oregon Transfer Days
Are you planning to transfer to a four-year school? Or even just thinking about it?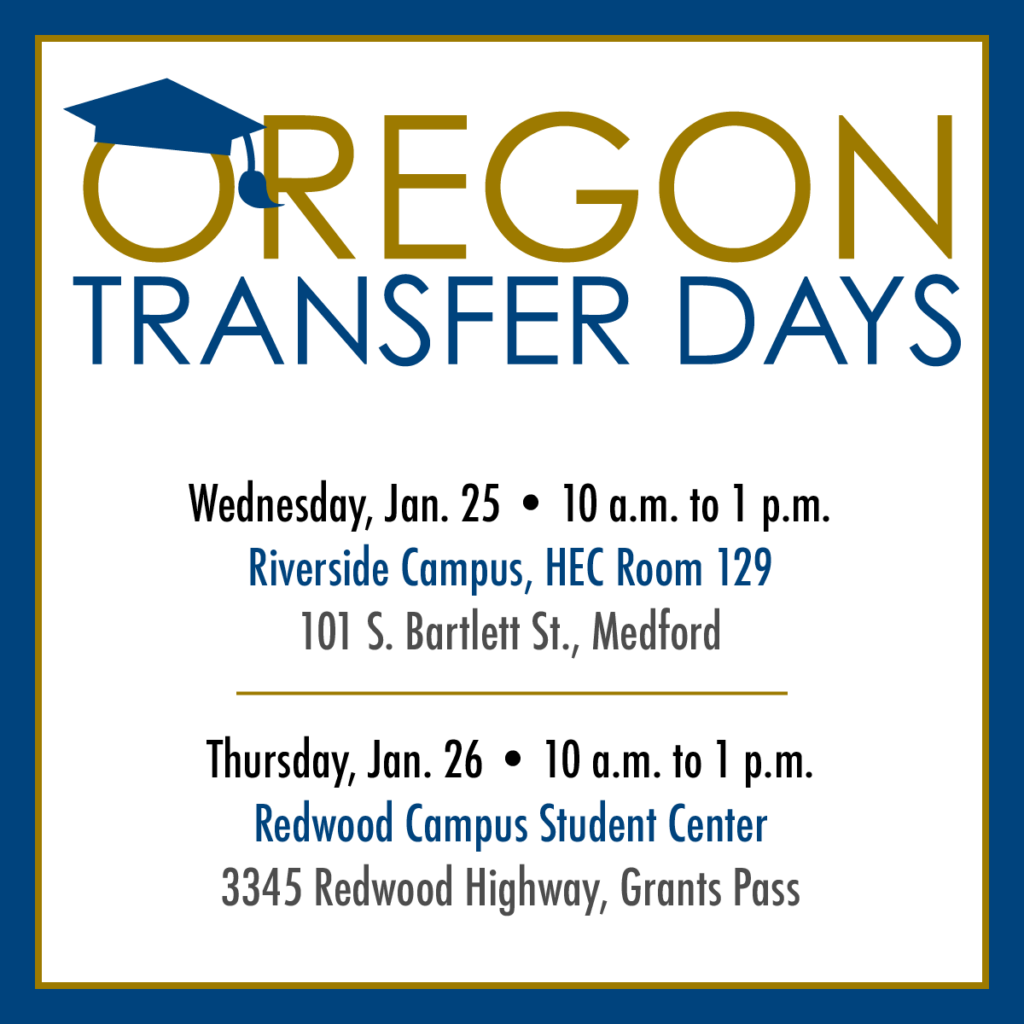 RCC's University Transfer – TRIO SSS department is hosting a pair of college fairs later this month where you can explore your options.

Oregon Transfer Days events will be held from 10 a.m. to 1 p.m. on Wednesday, Jan. 25 at the Riverside Campus Higher Education Center Room 129; and on Thursday, Jan. 26 at the Redwood Campus: Student Center.
Representatives from the following schools will be available to share information about their programs, admission requirements, tuition costs and financial aid. Drop by to learn more!
Bushnell University
Eastern Oregon University
Oregon Institute of Technology
Oregon State University
Pacific University
Portland State University
Roseman University College of Nursing
Southern Oregon University (Redwood Campus only)
University of Idaho
University of Oregon
University of Portland
Western Governors University (Riverside Campus only)
Western Oregon University
Questions about TRIO or the transfer fair? Please contact Pam Green at pgreen@roguecc.edu.

Have a great weekend!
RCC Communications