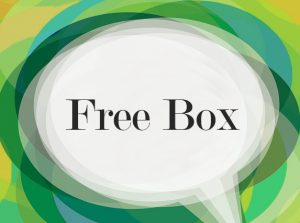 "Free Box" is a resource center at Medford's Riverside Campus (RVC), Bldg. G, designed to provide an opportunity for students and employees to pick up a jacket or other piece of donated clothing, shoes or household items, toiletries and similar things they may not otherwise be able to afford. All students, faculty, and staff are encouraged to drop off or pick up donations for/from the center year-round. According to social science instructor and Sustainability Community Development Focus Award Advisor, Erika Giesen,
"The purpose of Free Box is to reduce consumption and waste and to encourage and facilitate a spirit of sharing."
A January 2017 email from social science student Jesse Horrelin suggested that, "The next time you plan to drop off a box of 'stuff' at Goodwill, consider donating to Free Box." Horrelin was the designated student responsible for maintaining and monitoring the site last term.
Project responsibility is rotated to various students under the direction of Giesen. If you have any questions or would like to donate some items or help manage the space, contact Giesen at egiesen@roguecc.edu, ext. 7508.