At age 16, Kelsey Carlson graduated from Crater High School in Central Point, Oregon, but she was unable to afford college, so she started working.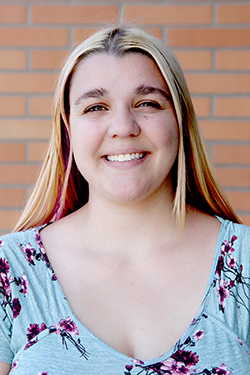 She spent years in low-wage jobs, but when her husband started classes at Rogue Community College to become a diesel mechanic, she thought, "If he can do it, I can do it."
So she did.
Kelsey started at Rogue as a political science major in the Associate of Arts Oregon Transfer (AAOT) program. She participated in student government at RCC and got lots of hands-on experience. As a representative of Oregon college students, she even met Oregon state Sens. Jeff Merkley and Ron Wyden, which she describes as "a learning experience."
After learning so much about politics, Kelsey decided to try something else. She discovered her love of statistics and is now interested in data. Someday, she wants to be the president of a university. "I love higher education, and I think somebody who can look at the data and evolve and change with information would be a really good thing to have in a college president."
In addition to student government, Kelsey kept a 4.0 GPA and earned a spot in Alpha Zeta Pi honor society. She also tutored for the TRIO University Transfer program, served as a Math Marvels peer coach and as treasurer for the eSports club. Kelsey won the 2022 Student Employee of the Year award at Honors Night.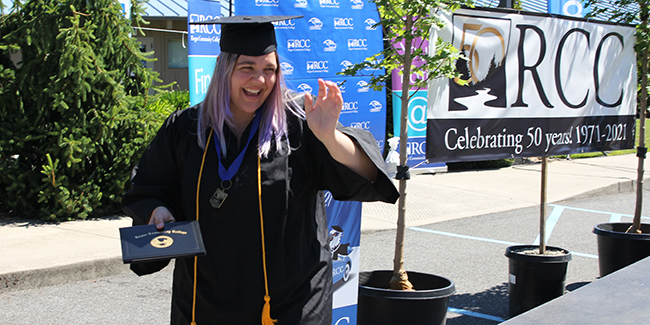 Now she's moving on to the University of Oregon, where she will join the new data science program which blends computer science and math. But she's going to miss Rogue.
"RCC has been an amazing college. Nothing can quite compare to the small community feel. Having met with representatives of other institutions, I'm convinced that RCC is the best college in the state. There are so many great teachers and they're all very invested in seeing students succeed."
— Gene DePuy