The Rogue Community College Music Department invites the public to two student concerts next week in Grants Pass and Medford.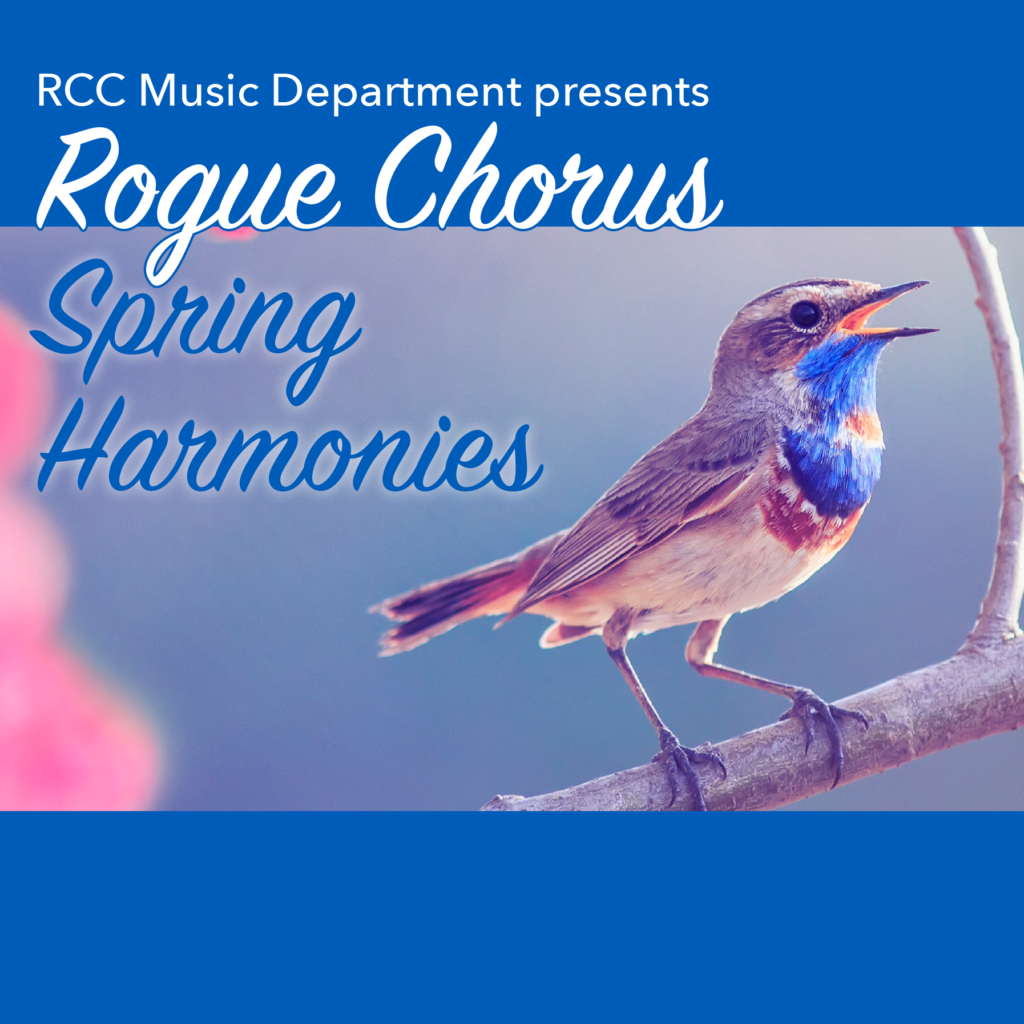 The Rogue Chorus will present Spring Harmonies at 7 p.m. Monday, March 13 at the Rogue Auditorium at the RCC Redwood Campus in Grants Pass. To access the auditorium, take the East Entrance off Redwood Highway to Demaray Drive then follow College Drive to the end.
The community chorus will present choral music by Eric Whitacre and Gjello as well as a familiar selection of joyous songs. Guest artists include TJ Snyder, an RCC music student who recently won the violin concerto competition hosted by the Youth Symphony of Southern Oregon, and pianists Anna Christina Streletz and Heidi Sundin.
The concert is free and open to the public. It is a fundraiser for Ossie's Cupboard, the campus food pantry. Donations of unopened, non-perishable food items and cash are greatly appreciated.
The RCC Chamber Music Ensemble will give a free concert at 7 p.m. Thursday, March 16 at the Riverside Campus in downtown Medford. The ensemble will perform works by Bach, Beethoven, Mendelssohn and others.
The chamber concert will be held in room 132 at the RCC/SOU Higher Education Center located at the corner of 8th and Bartlett streets.
For more information about music programs at RCC, contact music coordinator Chiharu Sai at 541-956-7054 or csai@roguecc.edu.
###
For general media inquiries or to schedule an interview with RCC staff, please contact Kelly Gonzales, Public Information Officer, Marketing Director, at  541-956-7525, kgonzales@roguecc.edu.