Henry Pete recognized an incredible opportunity — for himself, but especially for the community — when he accepted the role of Rogue Community College's first president in 1971.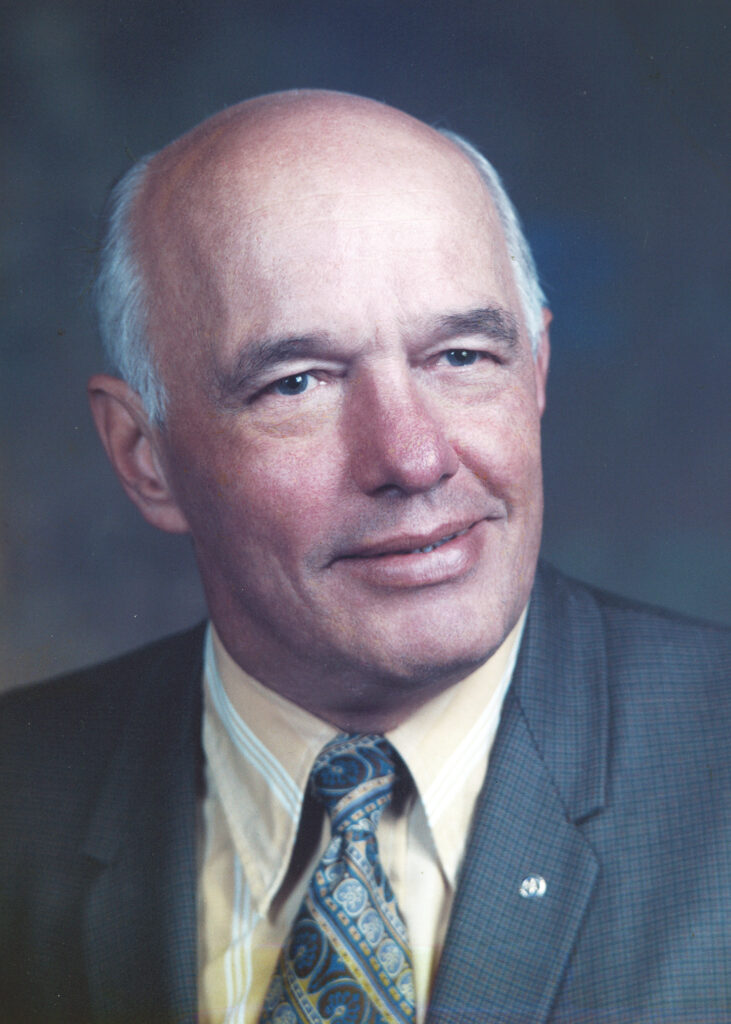 "It is not often in a person's career that he has the opportunity to participate from the beginning in building an institution that is going to have the impact on an area that this new college will have," Pete said.
"The community college movement is the fastest-growing movement in American education today. And for good reason. It fills a real need in the life of a community by being flexible enough to meet the varied needs of the community."
Though 50 years have passed since Pete spoke those words, RCC's mission of providing quality learning opportunities and supporting the vitality of our communities still holds true. Pete's optimism, confidence and commitment to excellence were instrumental in setting the college on a path to success that has spanned five decades.
"In retrospect," said Rick Levine, who led the college as president from 1999 to 2004, "we recognize the many challenges President Pete faced as the leader of a new college. He had to increase community support, find qualified administrators, provide leadership for identifying and developing programs and curriculum, and hiring staff."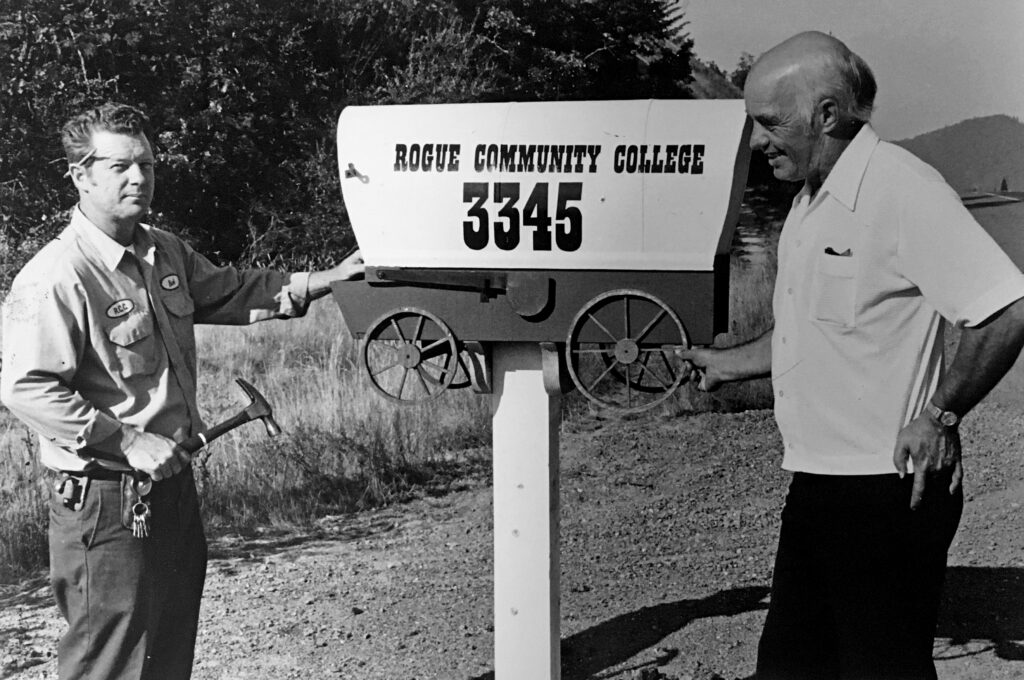 In May 1971, as RCC was about to open, Pete wrote to the staff of the fledging college, "It's going to be an exciting venture, and we have every reason to believe that things are falling into place and going to continue to do so."
His optimism was confirmed with success. Despite state officials predicting that the college could not enroll more than 300 full time equivalent students (FTE) the first year, RCC opened its doors to 460 FTE.
Years later, Pete recalled that first day. Dignitaries gathered on a knoll between the gym and Redwood Highway. Proclamations from the governor were read; city and county officials spoke, and then Board Chair Bob Rust proclaimed the college open for business. What was once the Job Corps campus was now Rogue Community College.
Pete channeled the "bootstrap" pioneer spirit of staff, faculty and leadership to create success. The college grew quickly, adding many programs including forestry, automotive and transfer degrees. It was important to develop the right programs to fit the needs of Southern Oregon, but Pete believed there was something even more important to success: the down‐to‐earth friendly attitude of both staff and students.
In 1980, Pete decided to retire. "Over the next several years, we realized what a gift his kind and gentle leadership had been," Levine recalled. After retirement, Pete often visited the college to chat with the current president and staff. The RCC Board of Education presented him with an emeritus award for his RCC service in 1999.
Henry Oscar Pete passed away Dec. 19, 2015 in Wilsonville, Ore. He was 95 years old. Contributions to support college projects may be made to the Henry and Jane Pete Memorial Fund, c/o RCC Foundation, 3345 Redwood Hwy, Grants Pass, OR 97527.