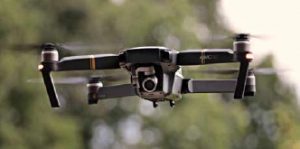 The RCC Small Business Development Center has helped grow many successful businesses. Here is just one example.
Seth Benham was a senior in high school when he launched Novum Visuals (www.novumvisuals.com), a design and media company.
Located in historic downtown Grants Pass, Novum Visuals produces marketing and advertising content for local companies and helps them to develop social media marketing campaigns.
The media company also uses drone photography and video to promote local events and produces video content for clients throughout the region. In addition, Novum Visuals does wedding video and photography, as well as real estate promotional videos.
When Seth started his business in 2014, he went to the SBDC for help understanding his business model. He built one-on-one relationships with his advisers, who helped him with marketing, promotion, pricing, accounting and more.
"The SBDC has been an awesome resource for me and my business," Seth said.
To see more client stories and videos, visit sbdc.roguecc.edu/success-stories.