Rogue Community College has joined in the Make For All coalition and was part of the national rollout on June 14, 2019. Participation in Make For All is part of broad efforts by RCC to develop resource centers known as makerspaces where students and the community can develop skills and products.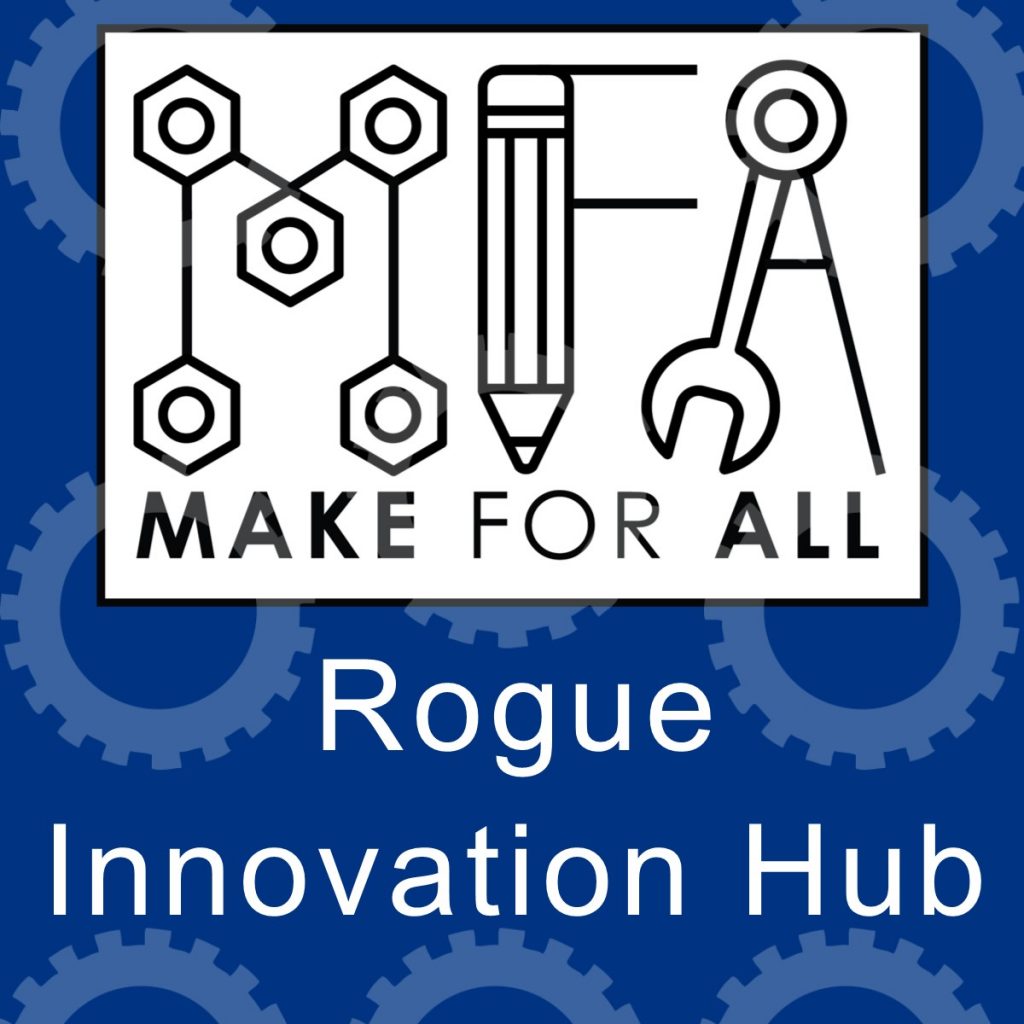 Make For All is a national coalition of leading education organizations focused on broadening access to maker-centered learning opportunities for people of all ages. It has partnered with 295+ organizations in 149 communities across the U.S. including K-12 schools, colleges, businesses, makerspaces, museums, libraries, local governments, agencies and nonprofit organizations. The coalition estimates the initiatives launched by these organizations will reach more than 768,000 students over the next three years.
RCC will continue its development of the Rogue Innovation Hub in downtown Grants Pass as its Make For All commitment. Launching in spring 2020, the Rogue Innovation Hub will provide opportunities for makers of all backgrounds, ages and economic levels to develop their maker and entrepreneurship skills.
Josephine County has had the weakest recovery of any Oregon county after the Great Recession, and it continues to have the highest poverty rates in the state. Makerspaces like the Rogue Innovation Hub have been successful in incubating new businesses and strengthening the local economy.

"There are many people in our community who have the talent to make and create a variety of items and solutions," said Ron Goss, director of the RCC Small Business Development Center. "But many of them simply don't have access to the space and equipment they need."
The Rogue Innovation Hub is being created in partnership with the City of Grants Pass as well as local nonprofit organizations, school districts, business partners and other regional makerspaces. This is part of a larger effort to create a vital maker ecosystem in Southern Oregon.
"This partnership will help create jobs while building a stronger, more connected and self-sustaining community," Goss said.
Make For All is focused on ensuring children of all backgrounds have the opportunity to access the tools, mentors and spaces to become the next generation of problem solvers, inventors, engineers, designers and entrepreneurs. Make For All is led by the national nonprofit Citizen Schools with support from Schmidt Futures, Genentech and Arconic Foundation in collaboration with an advisory council that includes Digital Promise, Maker Ed, Nation of Makers and Reimagine America's Schools.
To learn more about the Make For All initiative, visit www.makeforall.org.