The RCC Foundation is pleased to announce Jennifer Harlow as Rogue Community College's Alumnus of the Year for 2018.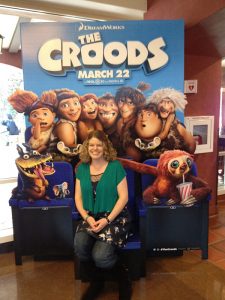 Harlow is currently the lead animator at L'Atelier Animations in Montreal, Canada. In addition to supervising a team of animators, she is the lead animation director for a new Netflix series called Robozuna, about a boy and his homemade robot attempting to free their oppressed nation from an evil empire!
Harlow completed her Associate of Arts at RCC in 2006. After her studies at RCC, Harlow spent a year at Southern Oregon University before transferring to the prestigious California Institute of the Arts in Valencia. In 2010, Harlow received a Bachelor of Fine Arts degree in character animation.
An internship at the world famous Pixar Animation Studios immediately following graduation helped Harlow land a position as a character animator at DreamWorks. Her screen credits include "The Croods," "How to Train Your Dragon 2," "Penguins of Madagascar," "Kung Fu Panda 3" and "Boss Baby."
In addition to her professional success, Harlow has been an instructor at California Institute of the Arts and has returned to RCC as a guest speaker in several classes taught by Carl Seyboldt, who nominated her for this award.
Harlow moved to Montreal to join L'Atelier Animation in June 2017. She is the daughter of RCC business technology instructor Joyce Graham, who is rightfully proud of her many accomplishments.
"Congratulations, Jennifer Harlow," said Judy Basker, RCC Foundation executive director. "We are very happy for your success and appreciate that you got your start at RCC."