Question: What makes a great athlete?

Answer: A great student.
Last year at Rogue Community College, a record-breaking 11 student athletes earned All Academic Standing in the Northwest Athletic Conference. Previously, the highest number of RCC athletes to earn the recognition in one year was five.
In order to qualify for All Academic Standing, students must complete at least 36 credits, have a GPA or 3.25 or higher, and have played as a freshman. While RCC's Athletics department is serious about sports, it maintains a strict priority on schoolwork above all else.
"Academics are the whole point of being a college athlete," said Darren Van Lehn, athletic director and academic advisor. "We say it all the time, 'student comes first' for a reason. GPA means 'get to play' and 'get paid in athletics.' Even if you go professional, you will still have half your life to do something else—what are you going to do?"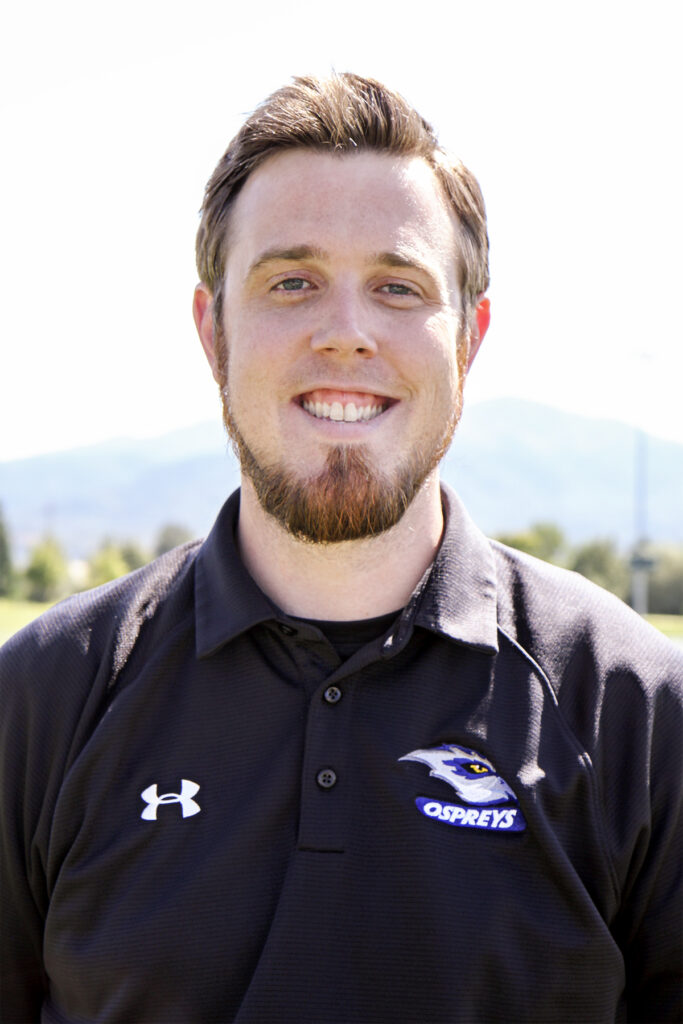 This philosophy isn't just imposed on the students; coaches and staff live it out. Three of the department's four core staff members have completed master's degrees. RCC's new women's soccer head coach completed her bachelor's degree just three years ago and plans to earn a master's as well. "We believe in living by example," Van Lehn said.
Systems are in place to ensure student-athletes are keeping up on their coursework. Coaches require two grade checks per term, at least one advising appointment, and mandatory study hall for athletes who fall below a 3.0 GPA. Van Lehn says the purpose isn't to force busywork, but to teach athletes how to be good students. When players need extra help, coaches connect them to tutoring, peer groups, counselors, advisors and any other resource that might help them move closer to their goal.
Van Lehn also points out that the higher a student's GPA, the more opportunities he or she will get to continue playing sports. "When you have a 3.0, over 70 percent of four-year schools will talk to you. If you drop below that, you are down to less than 50 percent," he explained. "If you can succeed in the classroom at things that are difficult and may not even interest you, you can be a champion in the sport that you love. Build the behavior that will lead you towards your success."
Case in point—Alejandro Velazquez, a former star for the Ospreys. Velazquez transferred to RCC from California and played for one year on what is now considered the school's best men's soccer team in program history. He went on to complete a four-year degree at Southern Oregon University where he played two years for the Raiders, scoring a goal in the NAIA national tournament. Velazquez recently graduated and returned to RCC to serve as this year's assistant coach for the Ospreys.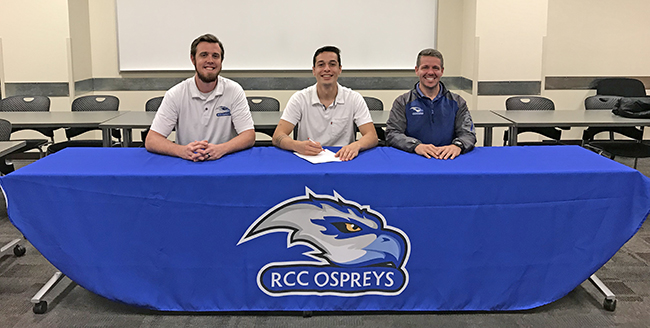 "RCC being a smaller school was extremely beneficial because I was able to get one-on-one help whenever I needed it," Velazquez said. Whether from teachers, coaches, tutors or academic advisors, he knew someone was always there to lend a helping hand. Velazquez believes this allowed him to be independent while still having a sense of security. "With the great support I received from everyone at the school, I was able to focus more on my craft on the soccer field. The balance of the two allowed me to transition smoothly into a four-year school and continue playing soccer along the way."
While an academic or vocational degree can provide better opportunities in life, the college experience is also about developing character—and that's where athletics can play a valuable role. "Teamwork, communication, goal setting, hard work, respect, integrity, ambition, and being connected to a community and group for your entire life—being a part of something bigger than yourself and learning to work towards a common goal—these are all things we need more of in society in general," Van Lehn said. And RCC Athletics develops them all.