After graduating from Rogue Community College and taking their next steps in the world, RCC alumni spread their osprey wings near and far.
Alumna Noel Rapley, born and raised in Grants Pass, attended RCC from 2015-2017 and received her associate degree. She completed her university prerequisites at RCC and pursued her lifelong love of art.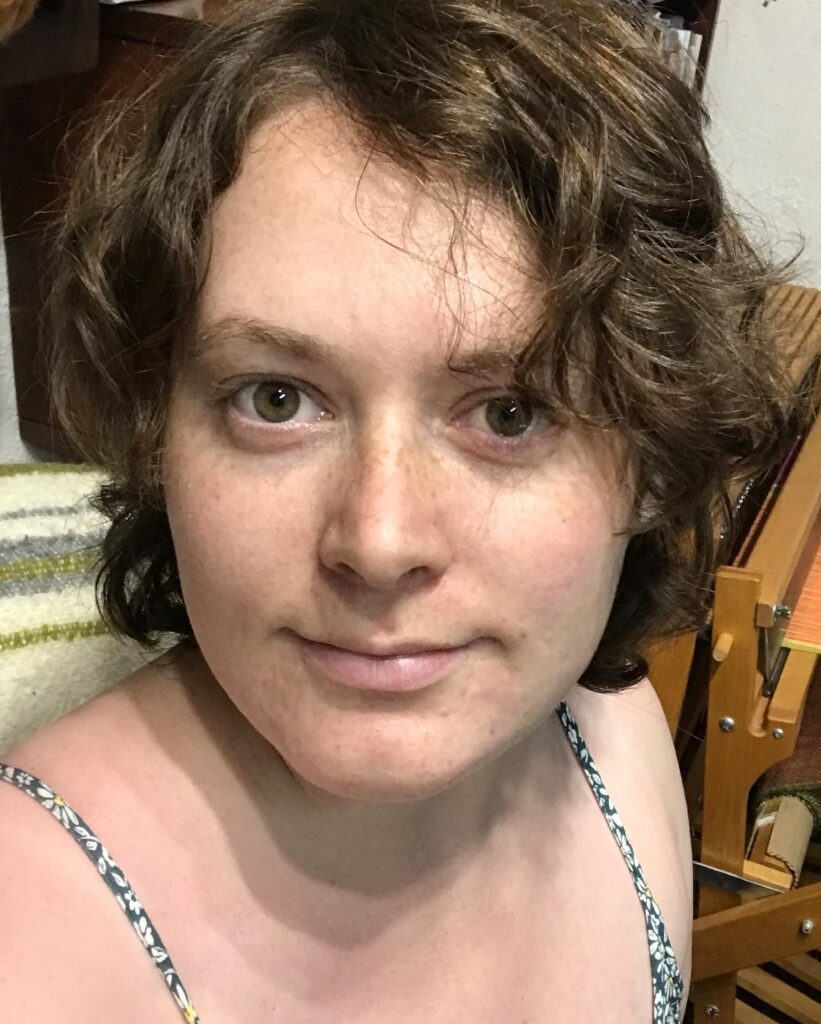 "I had a great experience at RCC," said Rapley. "I especially loved the professors; they were all extremely nice and knowledgeable, and motivated me to pursue my craft."
After graduating from RCC, Rapley attended University of Oregon and completed her art degree. While there, she followed her passion for textile art, which involves weaving fabric, spinning yarn and using natural dyes.
"I always enjoyed textile art," she said. "I watched a PBS special about it when I was a kid and knew I wanted to do that someday."
University of Oregon has one of the best textile art programs in the state, including the use of an advanced computer loom. Rapley recalled spending from 8 a.m. to midnight at the textile studio because it was such a beautiful and creative space. She also won a scholarship at the university for textile weaving.
Rapley returned to Grants Pass in 2020, where she worked as an artist and at a local screen printing company.
At the time, Rapley's friends encouraged her to earn her master's degree in teaching from Southern Oregon University.
"I've always wanted to be an artist," she said, "and even told my dad that when I was in elementary school. I never considered teaching, though. But once I started substituting, I really enjoyed it."
Rapley hopes to teach high school students because she enjoys that demographic the most, and then someday, teach at the university level.
Rapley is currently a substitute teacher at some of the same schools she once attended, and she enjoys how her life has come full circle.
"It feels good to be back in the same place I was as a kid," she said. "Very nostalgic."
With exciting goals and dreams on the horizon, Rapley is thankful that her journey in higher education began at Rogue Community College. She would recommend that every student planning to study at a university start first at RCC.
"I loved my time at RCC," she said. "It's a more affordable option, and also a healthy and diverse learning environment."