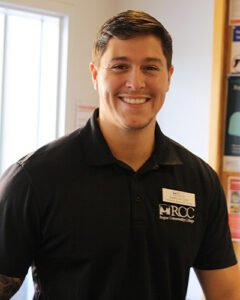 Enrolling in college can be daunting, even to a U.S. Marine.
After four years in the service, Cpl. Marcus Cox was ready to hit the books but felt overwhelmed by the admissions and registration process. Navigating college almost seemed like too much for the young veteran. "In the service, you're always told where and when you gotta show up," he explained.
The connection Cox found with Veterans Services staff at Rogue Community College helped with the transition from military service to student. "The Veterans Services department is a huge strength," he said. "It gave me a home as a student, a place where I belonged."
RCC Veterans Services provides a safe, professional environment where veterans and dependents can find support with college admissions, advising, financial aid applications and registering for the GI Bill. The department also oversees Veteran Resource Centers (VRCs) at the Redwood and Table Rock campuses. The VRCs provide computer work stations as well as a lounge where student veterans can relax.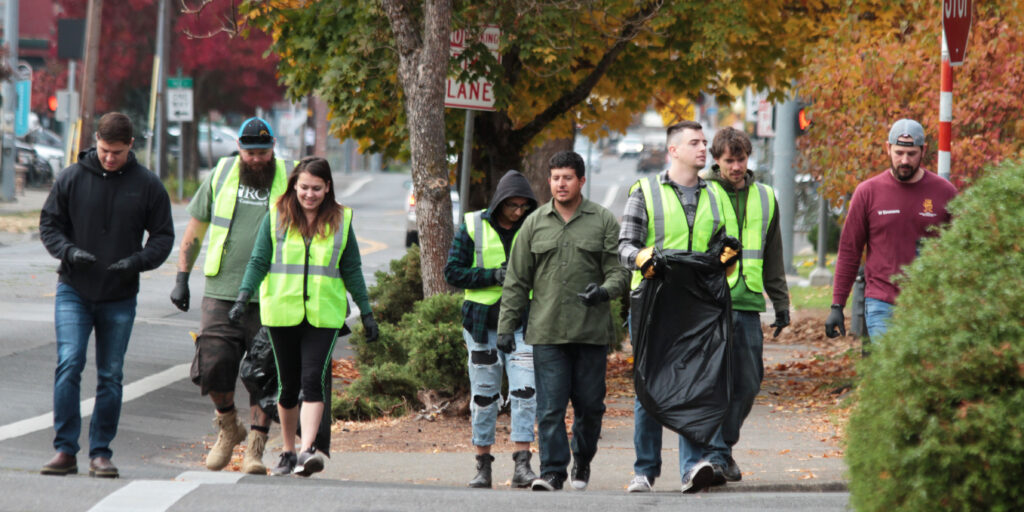 The VRC became a second home for Cox. He worked in the center during his time as an RCC student and, because the position is funded through the Veterans Affairs work-study program, he was able to continue working at RCC after transferring to Southern Oregon University.
"I was actually making money while I was in school," Cox said. The GI Bill covered his tuition at RCC and SOU, as well as all but one semester of nursing school.
Cox graduated from RCC in 2017 with associate degrees in general studies and business, then transferred to SOU where he earned a bachelor's degree in business administration. RCC's Associate of Science (Business) transfer degree is articulated with Southern Oregon University's business program to help students make a seamless transfer.
"The coursework transferred easily, which was a lot less stress for me going to the university level," Cox said.
Although he'd studied business — "I wanted to be able to understand everything with a dollar sign," Cox said — his initial career goal was to become a registered nurse, like his father. After SOU, Cox completed a nursing degree through Concordia University in Portland.
Since October 2020, Cox has worked as a circulating nurse in the operating room (OR) at Providence Medford Medical Center. At 30, Cox is free from student debt and he's "paying it forward" to other student veterans. He made a donation this year to the RCC Student Veterans Organization where he found friendship and structure as a student veteran.
"I feel that some of my success is directly linked to the opportunities that the veterans group at RCC provided me," Cox said. "Giving back is a core belief that my wife and I have."