Ruby is a member of the honor society and a business major — for now.
"I have so many different ideas for what I want to do. I'm still learning all the areas of business and no matter what I end up doing, I really want to help people in the ways that I've needed help. That's really important to me."
After attending high school in Medford and Ashland, Ruby Malone-Anderson started taking classes at Rogue Community College as a psychology major before switching to business.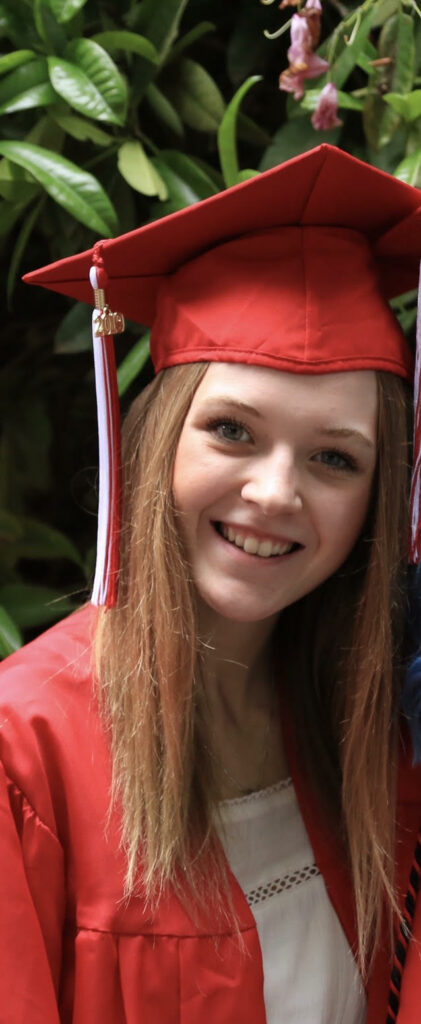 A first-generation college student, Ruby has learned how important it is to use her resources on campus. "I chose RCC because of the people and the community. I knew I was going to get a lot of support."
And she has, especially now that she's back on campus.
"I'm starting to use the library and professors' office hours," she says, but adds that having access to online resources like the online tutoring center was helpful during her remote classes. "Now I'm starting to feel like a real student, finally. Being on campus and getting to see people and use the buildings, it's really cool."
In addition to RCC's many resource centers, Ruby has found support from her instructors.
"I haven't had even one professor who hasn't been super supportive of me academically and personally," she says.
She gives a special shout-out to financial aid advisor Bernyne Wright. "She's been amazing and inspired me to push forward and do better. She's connected me with resources — there are always people around me at RCC who are supporting me personally and professionally. Without Bernyne, I wouldn't have been able to come back and finish. Having her support is a good feeling and it makes me glad to be at RCC rather than another college."
When asked if there was anything else she'd like to say, Ruby answered quickly: "Never give up, even if you think you can't do something. Ask for help and keep trying."
— Gene DePuy