By Steve Foster, Instructor and Department Chair
RCC Manufacturing, Engineering Technology & Mechatronics
In January 2021, Rogue Community College became the only community college in Oregon to have a Markforged Metal X in-house for faculty and student use.
How did this come to be? Well, it began like so….
3D printing, also referred to in the manufacturing industry as additive manufacturing, is currently being used in RCC's Manufacturing/Engineering Technology program by students in their first and second year of study. Other programs such as EMS partner with the Manufacturing Tech program to 3D print parts that would normally be cost-prohibitive to purchase, a win-win for both RCC students and programs alike.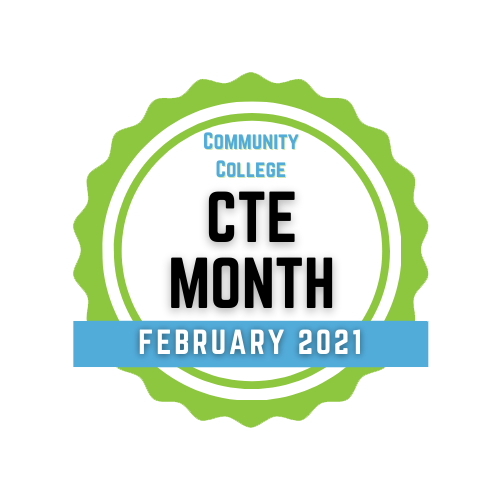 Typically, first-year students in the Manufacturing Technology program have the opportunity to create parts with 3D printing when enrolled in either Solidworks I or Autodesk Inventor I, both of which are required classes for the Manufacturing/Engineering Technology AAS. Students in their second year will use 3D printing to produce and refine parts they design in the Research & Development Prototyping class as well as the Computer Integrated Manufacturing class.
In recent years, we have wanted to add the ability for students (as well as industry partners) the option to be exposed to and train with the metal additive manufacturing process. The downside to this has been that for the past several years, the option of adding the process of metal 3D printing to the program was cost-prohibitive as the average cost of a metal 3D printing system is well in excess of $200,000. This is no longer entirely the case as the Massachusetts-based company Markforged has designed and introduced metal 3D printers that are now at a price point that companies and educational institutions can afford.
We looked into other systems besides the one now offered by Markforged, called the Metal X, and found that the costs, while down from years ago, were still unaffordable and cost-prohibitive. Other considerations that we had when deciding on the Markforged Metal X was that we currently have two of their desktop series printers that RCC instructors and students are already familiar with (as they use the same software as the Metal X), as well as support for the purchase of the Markforged Metal X by local companies such as NIC Industries and Erickson Inc.
A letter of support we received from Cameron Adams, Senior Mechanical Engineer at NIC stated, "NIC supports the motion for Rogue Community College to acquire a Markforged Metal X 3D printer. Recent advancements in additive manufacturing technology put this metal 3D printer at the forefront of this field. Students would have the opportunity to learn about and use a state-of-the-art piece of equipment that will likely become an integral part of their professional careers. The availability of this piece of equipment would not only benefit the students, but also the local businesses in the community. Engineers, students, aspiring inventors and business owners alike would benefit from the availability of this metal 3D printer."
With local industry support, approval of the Board of Directors, and the tireless efforts of Kim Freeze, RCC Dean of Art, Science and Technology, the college was able to purchase a Markforged Metal X system in December of 2020. The system is currently in process of setup and a course specifically dedicated to 3D printing/additive manufacturing for students is in development.
With that said, let us address a commonly heard phrase of, "Oh, 3D printers are just a fad. Additive manufacturing will just fade away just like manual machine shops of the industrial age." I beg to differ. While industry experts hypothesize the benefits of additive manufacturing, Markforged industrial and educational customers are already leveraging 3D printing on every continent and delivering ROI in every stage of the development cycle. Listed below are four key ways they are using 3D printing to improve their supply chains, factories, and products:
Peak performance through design freedom. Additive manufacturing brings a new set of capabilities to the concept of "Design for Manufacturing." While traditional manufacturing is limited by cutting processes, geometry and tool access, additive manufacturing allows engineers, designers and students in education to access complex geometries and infills never thought possible.
Engineering grade durability with high-strength parts. Advancements in additive materials with high-strength properties open up an entirely new and more productive range of manufacturing applications. Markforged Onyx reinforced with continuous carbon fiber produces parts that have strength comparable to machined aluminum, but at a fraction of the weight. 3D-printed metals such as 17-4 PH Stainless Steel, Inconel 625 and copper allow for all the benefits of traditional steels and alloys, along with newfound flexibility and accessibility.
Accurate, reliable and repeatable parts. The speed and repeatability of 3D printing allow users to rapidly and reliably iterate from prototype to final part. 3D printing empowers manufacturers and entrepreneurs to move faster than their competitors, whether it's to replace a part, create a proof of concept, or retool their factory line.
Print from the cloud. Markforged's cloud-based Eiger software allows anyone to print to their Markforged printer from anywhere in the world. Additive cloud solutions empower on-demand part production through a digital inventory, reducing reliance on traditional inventory and supply chain costs. Users of 3D printing can restructure their business models to create parts whenever and wherever needed.
With all of these advantages available today, the question now is "what's next?"