Genevieve DePuy was 15 years old when they took their first class at Rogue Community College. It was an online class—a decade ahead of the COVID-19 pandemic. "I liked the flexibility," Gene said, "I could go to high school and then come home and take my RCC class online at my own pace."
Over the next three years, RCC's flexibility remained a huge draw for Gene. They completed two years of college credits before transferring to a four-year university. Gene was a member of Phi Theta Kappa honor society and made honor roll three terms in a row.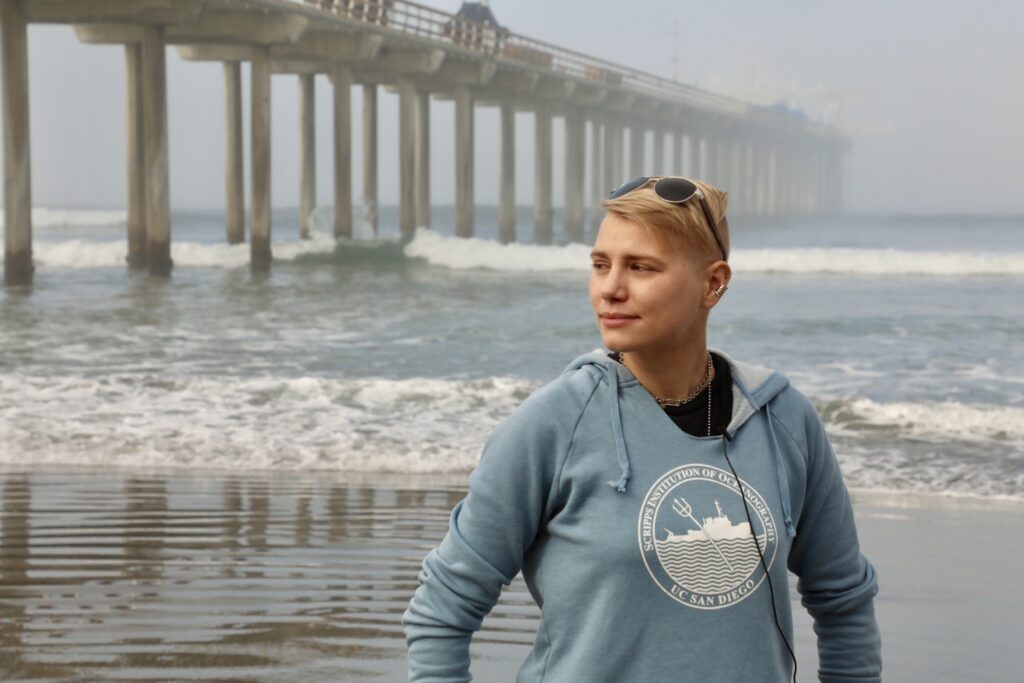 "Taking classes at RCC really gave me a head start in life," they said. "Finishing college early thanks to RCC put me ahead in the job market and gave me opportunities that no one else my age had."
As a student worker on campus, Gene had the ability to make a work schedule that allowed them plenty of time to attend class and do homework. Working in the Office of the President, they also learned skills they apply in the workplace every day.
"It's amazing how often during job interviews I will bring up my experience as a student worker at RCC even almost 10 years later," Gene said. "I got to work with the Board of Education, coordinate meetings, and learn how to do a lot of office basics like using Microsoft Office and making a schedule for multiple people. I do things like that all the time in my current position."
After RCC, Gene graduated magna cum laude from the Portland State University Honor's College with a Bachelor of Science in political science, with minors in international studies and sustainability. They continued on to earn a master's degree in Marine Biodiversity and Conservation from Scripps Institution of Oceanography at the University of California San Diego.
Gene is now a California State Sea Grant Fellow with the Monterey Bay Aquarium's Conservation and Science team. They also tutor writing, biology, and chemistry in the RCC online tutoring center, where students can find homework help and study tips in subjects from business math to nutrition to creative writing. RCC offers three in-person tutoring centers, one on each campus, as well as the online tutoring center where tutors are available via Zoom five days a week.
"I wouldn't be where I am now without RCC," they said, "and I love to see students who are reaching their goals with RCC come into the tutoring center." Stop by and say hello!