For many people, college is a dream that seems out of reach. Students from low-income families often can't afford tuition, which leaves them feeling stuck. Lack of education leads to fewer job opportunities, which lands people right back into the same financial struggles they grew up with.
But not anymore. Southern Oregon HOPE is breaking the cycle and giving members of our community a real chance at success. This grant-funded program covers education costs for low-income students pursuing training in an allied health care field. It provides all tuition, books, fees and supplies so students can focus on school rather than money worries.
"The financial assistance is an amazing benefit," said Lisa Parks, Southern Oregon HOPE director. "But what our team enjoys most is being able to support our students in ways they may not normally experience with other scholarships and grants. We have professionals on our team that support our students academically, emotionally, and work to troubleshoot barriers to attending school such as childcare and transportation. Our students have an entire team of people dedicated to their successes in life, in many ways."
Southern Oregon HOPE fills a need in the community by placing students in jobs where skilled workers are in short supply. For example, local health care companies are constantly seeking qualified medical assistants, phlebotomists, dental assistants, pharmacy technicians and EMTs.
"We work to connect our students with employers in our communities, for practicum experiences, job shadowing, and interviews for jobs," Lisa said. "We know our students well and want them to be working in the best environment for themselves and their families."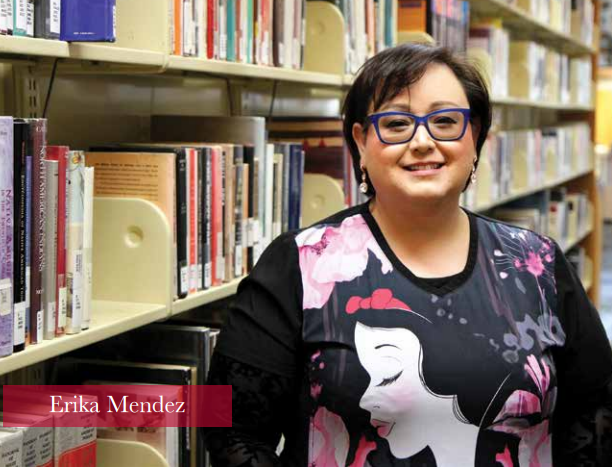 Erika Mendez was one of those students. Thanks to the Southern Oregon HOPE program, she was able to transition from a lower-paying vocation in banking to a job as a dental assistant. "I knew some people who worked in dentistry and loved their job, pay, and benefits. I was wanting a change, and very much welcomed the opportunity to train in a new field," Erika said. She enrolled in RCC's dental assistant program and, after a year of training, was hired by Crisdental, which is now Advantage Dental. She says her job as an expanded functions dental assistant pays "better than most jobs in the Rogue Valley."
"I will always be very thankful to Southern Oregon HOPE for helping me return to school, and to RCC for providing a great learning environment," Erika said. "I had amazing instructors; they were extremely helpful and really cared about the success of their students. I had quite a few instructors that went above and beyond to help me, and this I was extremely appreciative of as I had not been in school since I graduated high school 18 years earlier."
In addition to teaching hard job skills, Southern Oregon HOPE also provides workshops aimed at equipping students with the soft skills needed to work in health care, such as emotional intelligence, communication skills and problem-solving. This increases their likelihood of getting a great job once they've completed their training.
"As a student in this grant, you can come out of school in under a year with no debt, a certification in a health care field of study, and a meaningful job which can begin a pathway for future learning opportunities," Lisa said. "This impacts our entire community. Children see their parents work through school, and work to address social barriers, and work in a field that is caring for all members of our communities."
Since 2016, the Southern Oregon HOPE grant has enrolled 624 people and counting. "Our goal is to continue working to ensure our students can gain meaningful health care employment to meet the demands of the industry," Lisa said.
For more information or to apply for Southern Oregon HOPE assistance, visit us online at www.roguecc.edu/SOHOPE