In 2021, Nicole Thull returned to school after years away and three children. In fact, it was her oldest child who was the catalyst for starting her college career: when he was diagnosed with leukemia in 2018, Nicole did all the research she could to try to help.
"The head of pediatric oncology saw how much I was reading, how hard I was working, and took me aside and told me I needed to go back to school. And then," Nicole laughs, "to come back and teach the department something." When her son finished cancer treatment, that's exactly what she did.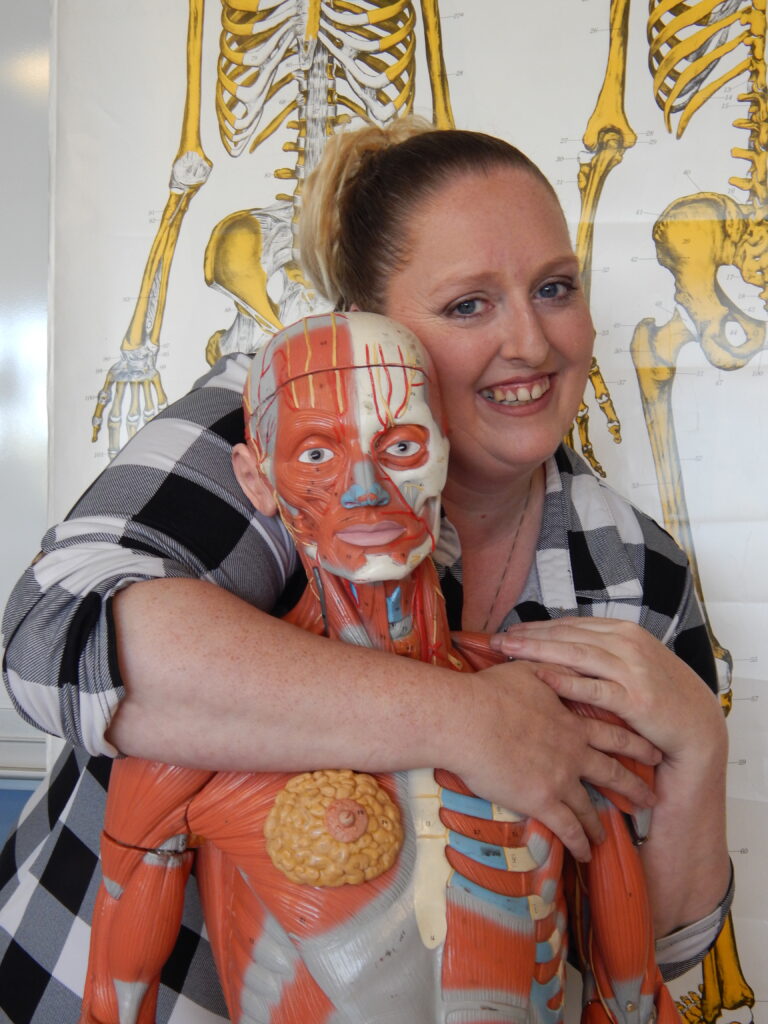 Nicole is working two jobs this term, now has three teenagers, and is taking 14 credits at Rogue Community College. In addition to this juggling act, she's getting married in three weeks. Plus, she's the president of the Earth Club at RCC.
"We had a great come-back event now that we're back on campus," Nicole says, smiling and flashing a thumbs-up. "And next year will be even better."
She's holding a community battery drive this summer to ensure that more batteries get recycled, an event she's connected to an essay she wrote for one of her classes and to the global transition to more electric vehicles. "We really need to plan for the future." Nicole says.
Always thinking ahead, Nicole knows exactly what she's going to do after RCC. First, she'll take advantage of the college's transfer partnership to attend Southern Oregon University and study biochemistry. Then, she'll go to Oregon Health Sciences University in Portland and join the physician's assistant program. By that time, her youngest child will have graduated from high school.
For now, Nicole is making the most of her time at Rogue. She is a regular in the tutoring center, always makes time to meet with her professors (it was her chemistry teacher who connected her to the Earth Club), works in the science lab doing prep work for classes, and has just joined the TRIO program.
"The TRIO advisor knew exactly what I needed, and I really liked her." Nicole says. "I'm really looking forward to the campus visits to universities and the budgeting classes at RCC."
— Gene DePuy