Southern Oregon Higher Education Consortium: What does it mean for Southern Oregon?

Southern Oregon is fortunate to boast several excellent colleges and universities, each known and respected for a variety of strengths. Yet when it comes to choosing a college, students are faced with choosing one or maybe mapping out their journey from one college to another on their own. It's a tough decision and a competitive scenario for everyone involved. Imagine, then, what a local college education could look like if multiple institutions banded together to offer students the best of all worlds.
It's happening now. We call it the Southern Oregon Higher Education Consortium.
A joint effort of Rogue Community College, Klamath Community College, Oregon Tech and Southern Oregon University, this coalition is the first of its kind in the state. The Consortium, spearheaded by the four college presidents, is designed to meet our region's changing workforce needs through innovative program partnerships and creative education solutions.
"What excites me most about this consortium is the ability of all four institutions to work together to build a regional college-going culture that will transform our economy, strengthen families, and inspire others to pursue their dreams," said RCC President Cathy Kemper-Pelle.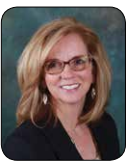 The four colleges and universities have a long history of working together to meet the needs of students and employers. Together, the institutions enrolled 26,600 students in 2017-18, and conferred a total of 3,370 college or university degrees.
"We have done a very good job of working collaboratively ," said SOU President Linda Schott. "We are poised now to use our history of cooperation as the jumping-off point for a future of seamless pathways, interwoven academics and collective strength."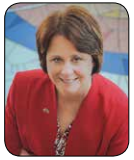 The four presidents and representatives from each school met in February to map out specific goals for the Consortium. These include improving students' ability to transfer seamlessly from school to school without losing credits, financial aid, or interrupting their education; as well as creating joint degree programs in which students learn from instructors on multiple campuses.
"One of our primary goals is to ensure our programs are aligned with the workforce needs of the region," RCC President Cathy Kemper-Pelle said. "An education at a Consortium school should and will lead to a job after graduation, because our programs will be zeroed in on teaching the skill sets needed to succeed with local employer opportunities."
This requires keeping a pulse on the regional economy as well as the needs of students and families throughout Southern Oregon. "Our community has a certain personality, as all communities do," Kemper-Pelle said. "The Southern Oregon Higher Education Consortium is dedicated to understanding what makes our businesses and neighborhoods tick, and providing the type and quality of education needed to help our region thrive into the future."
The economic outlook for Southern Oregon suggests more growth and demand for jobs requiring a higher education, and fewer jobs for people with a high school diploma or less. In fact, over 65 percent of jobs today require at least some college.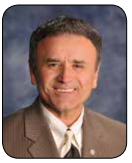 "Together, our united effort can create pipelines for highly skilled graduates to enter the workforce and will attract new businesses that pay living-wage salaries," said KCC President Roberto Gutierrez. "Southern Oregon will be stronger than ever before."
Consortium leaders know at least some education after high school is imperative for a healthy future. For that reason, the Consortium is focused on inspiring students and young adults to stay in college, continue their education, and experience personally fulfilling and financially rewarding careers.
"About a fifth of our young people ages 16 to 24 are not working or in school," Kemper-Pelle said. "We need to help give students a chance; they need to know what is out there for them."
Community colleges and transfer programs are an accessible, convenient and affordable way to get a degree, especially for many of our students who are the first in their family to go to college. The Consortium is committed to making higher education not only possible but also desirable and rewarding for more students in Southern Oregon.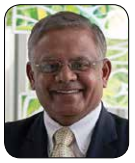 "This joint effort is about so much more than just getting an education," Kemper-Pelle said. "It's about giving people hope."
Another benefit of the new consortium is a strong voice at the state level. "Our students, industry and business partners, and our communities all benefit through our collective voice for Southern Oregon – a vibrant consortium of action focused on education, workforce and regional economy," said Oregon Tech President Nagi Naganathan.
For more information about the Southern Oregon Higher Education Consortium, visit the Rogue Community College website.