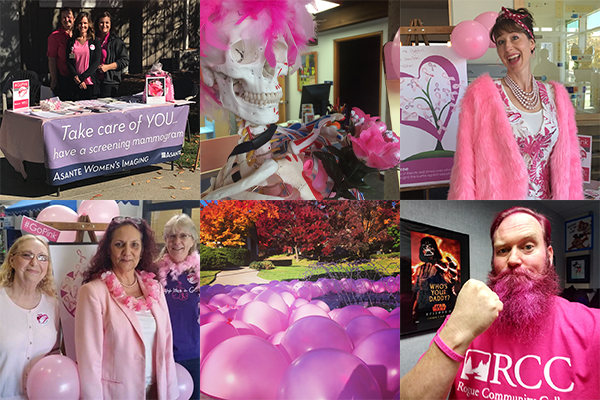 Dozens of RCC students and employees wore pink Thursday in support of breast cancer awareness. There were pink sweets the café, pink balloons in the Redwood Campus fountain, and the library's skeleton Sam was decked out in a pink boa.
But why?
"Everybody knows about breast cancer," one person commented. To be sure, October's prolific pink campaign is everywhere from your neighborhood coffee stand to the NFL these days. It might seem "breast cancer awareness" would be nearly impossible to miss.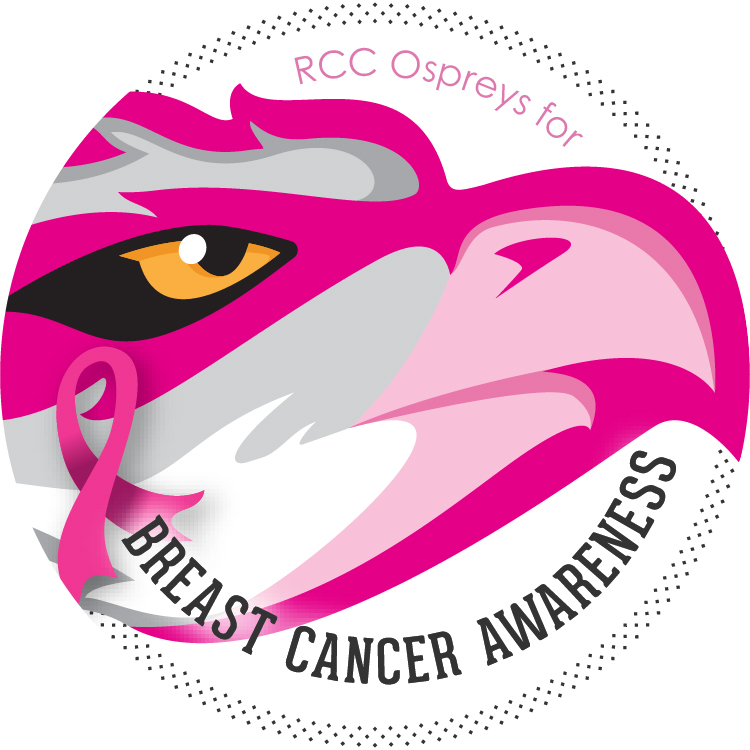 So, why then, would the college join the fray?
Breast cancer is the number one occurring cancer in women.
More than 1 in 8 women will be diagnosed in her lifetime.
Breast cancer is the most self-discovered of all cancers.
Wearing pink is fun, but here's the point: Early detection saves lives.
"Studies show that women find 90 percent of breast lumps that can be felt. Despite that fact, only a small percentage of women practice regular breast self-exam, a self-care skill that requires only minutes a month and could possibly save their lives," according to Asante Women's Imaging.

"At present, there is no effective method to predict which women will have breast cancer. Because of this, breast cancer becomes every woman's enemy, and every woman needs to learn the most effective methods of protecting her breast health and her future."
In the 2016-17 academic year, the RCC community included more than 9,000 female students and staff of all ages. Statistics tell us that's more than 1,125 women who will battle breast cancer – a staggering number. (For men, the lifetime risk of getting breast cancer is about 1 in 1,000, which means a handful of our male students and colleagues are also likely to battle breast cancer.)
On Thursday, some members of our campus community told us they're survivors. Others mentioned mothers, sisters, teachers, friends. Indeed, we don't need to look far to find people whose lives have been touched by breast cancer. And THAT is exactly why RCC joined the #GoPink movement.
Our awareness campaign was pulled together in just two weeks, at the suggestion of Chief Financial Officer Lisa Stanton who emailed a few colleagues with a question: "I know we all have more to do than we have time, however I was wondering if we could put together a quick campaign for cancer awareness."
Stanton was thinking of her friend and longtime RCC employee Linda Essick, who died in 2015. "Every year she would remind us to get our cancer screening and requested the entire business office to wear pink every Thursday throughout October," Stanton wrote. "Then one day, she received the bad news that she had breast cancer. She fought it and was cancer-free for many years."
Don't make the event about Linda, Stanton said. "She would HATE that. She didn't like the spotlight at all. I just wanted you all to know why I decided to do something that doesn't fit neatly within my realm of responsibilities."
From the Stanton's idea to marketing to facilities crews to student leaders, the effort was the result of many members of the RCC community who stepped outside the realm of daily responsibilities to wear pink and say "we care" on Thursday.
•••
For more information on better breast health, visit Asante Women's Imaging.
TV COVERAGE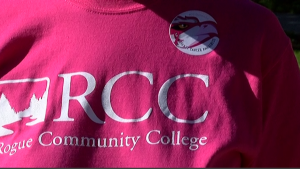 Rogue Community College (RCC) and Asante teamed up today to promote breast cancer awareness. Representatives from Asante came out to RCC's Grants Pass campus to hand out information to students and talk about breast cancer, and how to detect it early.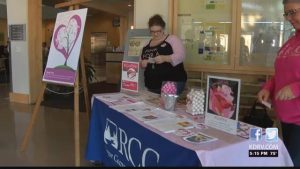 The community has been coming together throughout the month of October to raise awareness for breast cancer. Today the Rogue Community College hosted a Go Pink event at all three of their locations.