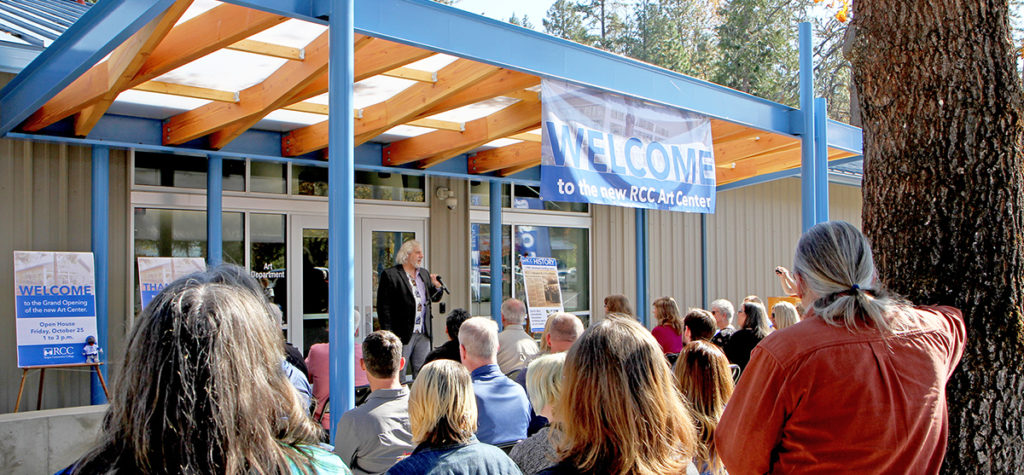 Rogue Community College is celebrating a new art instruction space on the Redwood Campus this fall. The grand opening of the recently renovated Deschutes Building (RWC-D) was held Oct. 25, 2019.
Designed with students in mind, the 6,246-square-foot building provides a modern, open studio space for art classes including painting, drawing, sculpture and jewelry making. The majority of RCC's Grants Pass art classes have been relocated from the downtown Esther Bristol Education Center, space now planned for the Rogue Innovation Hub. Ceramics remains downtown.
Built in 1984, the Deschutes Building originally was home to the gunsmithing program, which was discontinued, and since has been home to precision machining and jewelry making. A $2 million renovation completed this fall is the first bond-supported project at Redwood Campus.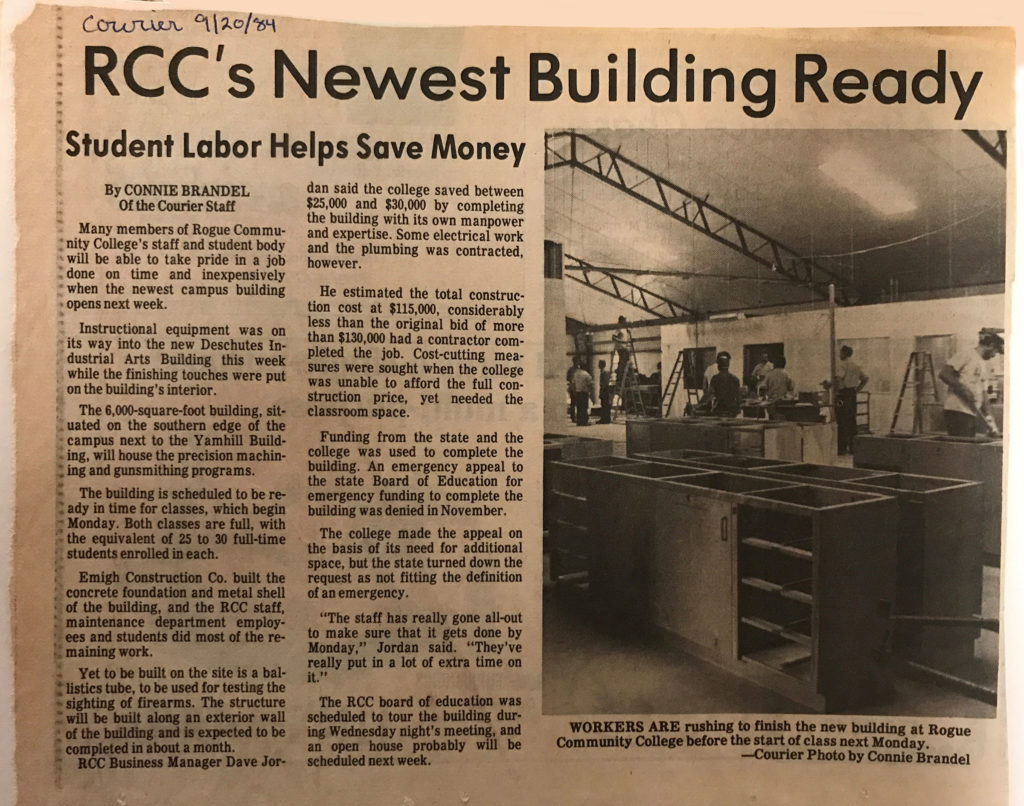 The building, commonly called D Building, was completely gutted and redesigned to take full advantage of natural light opportunities. In addition to three large, ergonomically designed studio classrooms, the building includes a computer lab, exhibit space and faculty offices.
"I thank the voters for supporting the $20 million bond that enabled the renovation of the art building on the Redwood Campus," said Navarro Chandler, Dean of Instruction, General Education and Transfer. "Your decision to invest in the betterment of RCC will have long-lasting benefits for RCC students, the community of Grants Pass, and Southern Oregon."
Karl Brake, art department chair, said the college's vibrant art programs will greatly benefit. "We began working with administration, the facilities department, and ORW Architecture to optimize this change for our students," he explained. "This space, and all its furnishings and equipment, have been designed for the future so, in the decades to come, it will remain a viable and vibrant home for the visual arts at RCC."
Brake noted the attractive entrance design with a spacious awning — a practical consideration for students, who often must transport and protect large art projects in and out of the building — and an outdoor gathering and resting space.
Contractor for the project was Adroit Construction.