The RCC Foundation Welcomes new Board Members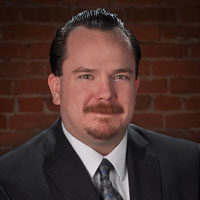 Medford Attorney Nick Naumes is with the firm of Frohnmayer, Deatherage et al. As a graduate of RCC, and a veteran, he has experience that makes him a great asset.
A fifth generation native of the Rogue Valley, he served in the US Navy for five years. Mr. Naumes received a certificate from the RCC Reserve Officer Law Enforcement Academy and later obtained a bachelor's with honors from SOU. He then earned his Doctor of Jurisprudence with honors from Willamette University College of Law in Salem, Oregon.
After many years working in Salem he returned to Southern Oregon. He is a supporter of the Magdalene Home for homeless pregnant teens and teen mothers.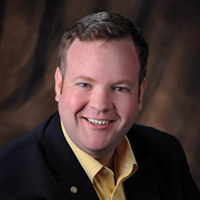 Ian Foster was born and raised in Medford. After graduating from South Medford High School, he spent one year as a Rotary exchange student in the Slovak Republic. He graduated from Linfield College in 2005 with a degree in history. He has lived in Washington, D.C., Portland and Eugene working for various campaigns and as a legislative assistant in the Oregon House.
In 2013, he completed a master's at University of Oregon in community and regional planning with a focus on land use and transportation. He was a Graduate Teaching Fellow and also served on the Board of Directors for Better Eugene Springfield Transportation.
He is back in the Rogue Valley serving as the planning director for the City of Jacksonville. He is also a member of the Medford Rogue Rotary Club.
Linda Wagner Endowed Scholarship.

After 29 years of training nursing professionals and serving as RCC's Nursing Department Chair, our beloved Linda Wagner is retiring. The RCC Foundation announces the Linda Wagner Endowed Scholarship. To fund future Nursing scholarships, you're invited to donate today at www.rccfoundation.org. Or, send a check made out to the RCC Foundation with "Linda Wagner" in the memo line. Please share with your classmates, colleagues and employers.
For questions, contact Anna Manley at 541-956-7293 or email rccfoundation@roguecc.edu